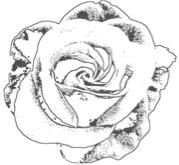 Boundaries
As practitioners we need to be mindful of dual boundaries, particularly with respect to counselling/therapy and supervision. Please contact Michelle if you have boundary issues for your selected professional development.
Copyright
Unless noted otherwise, the copyright for all site content, publications and downloadable files is held by The Annandale Institute. Under no circumstance shall any publication, document, text, image, information and/or other content be copied, reproduced or distributed to disseminate, sell, publish, broadcast or circulate to any party without the written prior consent of The Annandale Institute.
Payments
When purchasing training and continuing professional development workshops, full payment is required before the scheduled date. You can pay either the full amount or by instalments. You do this by selecting the relevant option and then 'Add to Cart' that is beside each program. There is a requirement of a non-refundable deposit to secure a place. This means that if you are unable to attend for any reason this payment will not be refunded. Payment by instalments are your responsibility. Please find a way to log this in your calendar in order to pay by the required date. Refunds will be available for the balance of fees if you withdraw giving one month's notice. If you are able to have a colleague take your place and whose application is successful, the payment of fees is a matter for you and them. If you find the payments will be difficult for you, please contact us regarding a payment plan.
The Annandale Institute only accepts payments in Australian Dollars. International purchasers may be charged additional currency conversion fees, dependent on individual banking requirements and preferences. For further detail, please contact your bank or financial institution prior to making your transaction.
Australian purchases incur an additional 10% GST, on top of the cost displayed on the initial publication item pages. The GST component is added and declared during the checkout process and is noted on all invoices.
Currently, additional taxes are not applicable on international orders.
We currently accept PayPal payments via our website. If you do not have a PayPal account, that's okay: you can also use your Visa, Mastercard or American Express account via the PayPal processing system in our online checkout, without needing to sign up for PayPal.
To review the PayPal terms and conditions, visit the PayPal website via this link. The privacy policy relating to PayPal transactions can be read via this link.
Digital Downloads
Our publications that are available as digital editions are supplied in Adobe PDF format. You will need software that is capable of opening PDF version 6 or newer (such as Adobe Reader, Adobe Acrobat, Apple Preview, etc). Note that our PDF files can only be viewed and read on digital screens such as computer monitors, digital tablets, smart phones, etc. If you do not have PDF reader software, you can download the latest free version of Adobe Reader via this link: https://get.adobe.com/reader/
Digital download items will be made available upon receipt of payment. Purchasers will receive an automated email containing download instructions. An active internet connection is required to download our files. Digital files must be downloaded within 24 hrs of purchase. The downloaded files do not expire once downloaded, and can be viewed/read as many times as you wish, at your own pace and leisure.
Our PDF files cannot be printed. If you would prefer to read a printed / hard copy you will need to purchase the physical / paper edition of the relevant publication instead of the digital edition.
MAILING, Shipping & Deliveries
At present, we deliver to Australia, New Zealand, United Kingdom, Canada and USA. If you reside in a different country and would like to purchase one of our publications please contact us to discuss a special delivery.
In-stock physical items will be dispatched within 24 hours of payment being received. All physical items such as books or DVDs will be delivered with protective bubble-wrap packaging.
Items listed on our website are available for immediate purchase, unless noted as being out of stock. Please contact us if you wish to enquire about an out of stock item.
Bulk orders:
At present, our online shipping options become a bit expensive if you are purchasing multiple items or bulk orders. If you are interested in purchasing multiple items or copies, you could contact us via email to discuss alternative shipping options prior to placing an online order. We expect to improve our online shipping options in the months ahead.
Delivery in Australia:
Standard postage has a flat rate of $15 (posted in a box with tracking)
International Deliveries:
Delivery options for destinations outside of Australia include registered or unregistered air-mail, with an estimated delivery time of 6 business days. Costs vary depending on destination. Delivery costs for your country will be displayed during our online checkout process.
Conditions
The Annandale Institute has taken care to ensure that all products, publications and descriptions are listed as accurately as possible. However, we cannot guarantee that errors and/or omissions may not occur and we reserve the right to make corrections when/if necessary.
Returns & Refunds
If you are not satisfied or have received a damaged product, we will refund you the retail price or happily provide a replacement.
If damage to the product should occur, please contact us within 7 days of receiving your order with details and an image of the damaged goods and we will happily replace the item.
Please obtain proof of postage when returning goods.
Returns and exchanges are available within 14 days of receipt of item, as long as the item is returned in the same condition in which it was received. Please email us to arrange an exchange or refund and include your name, address, phone number, reason for return and note whether you are requesting an exchange or refund.
In the event of an exchange, an additional shipping cost will be charged. This will be the cost of shipping the new item to you. This will not be charged if the reason for return is a fault of our organisation.
Error with Order
We encourage all of our customers to double check all the information provided during the online checkout process to ensure your order is processed as efficiently as possible.
Where delivery and/or payment details are not entered correctly or not approved, The Annandale Institute will take reasonable steps to contact you. In the event that these details are also incorrect The Annandale Institute will not be held responsible for not fulfilling your order.
Cancellation of orders
If work has not commenced on processing your order, your order can be cancelled by email. This should be within 48 hours of placing your order. If work has commenced on your order a charge will be incurred to cover costs. If the item has already been posted, then no cancellations will be accepted, except where applicable under Australian Consumer Law.
Digital Mailing List
We occasionally send digital newsletters to subscribers of our mailing list. These newsletters are delivered to the email addresses of our subscribers, usually not more than four or five times per year. We use the MailChimp system and will not send messages to unsolicited recipients. Recipients can unsubscribe from the list at any time via the links at the bottom of each of our newsletters. If you would like to subscribe, click the following link: Subscribe to Our Mailing List.