Emotion-Focused Psychotherapy - Paper Edition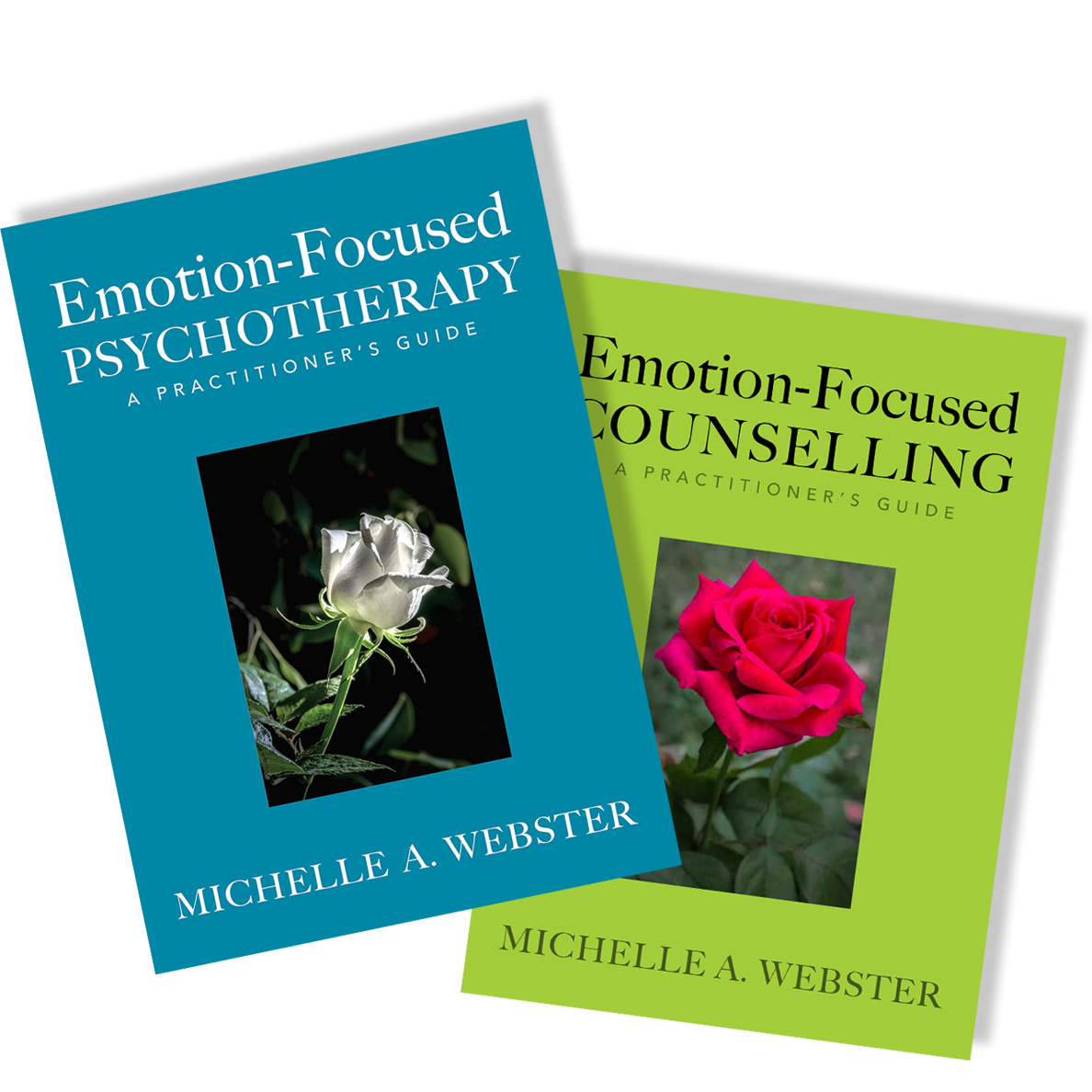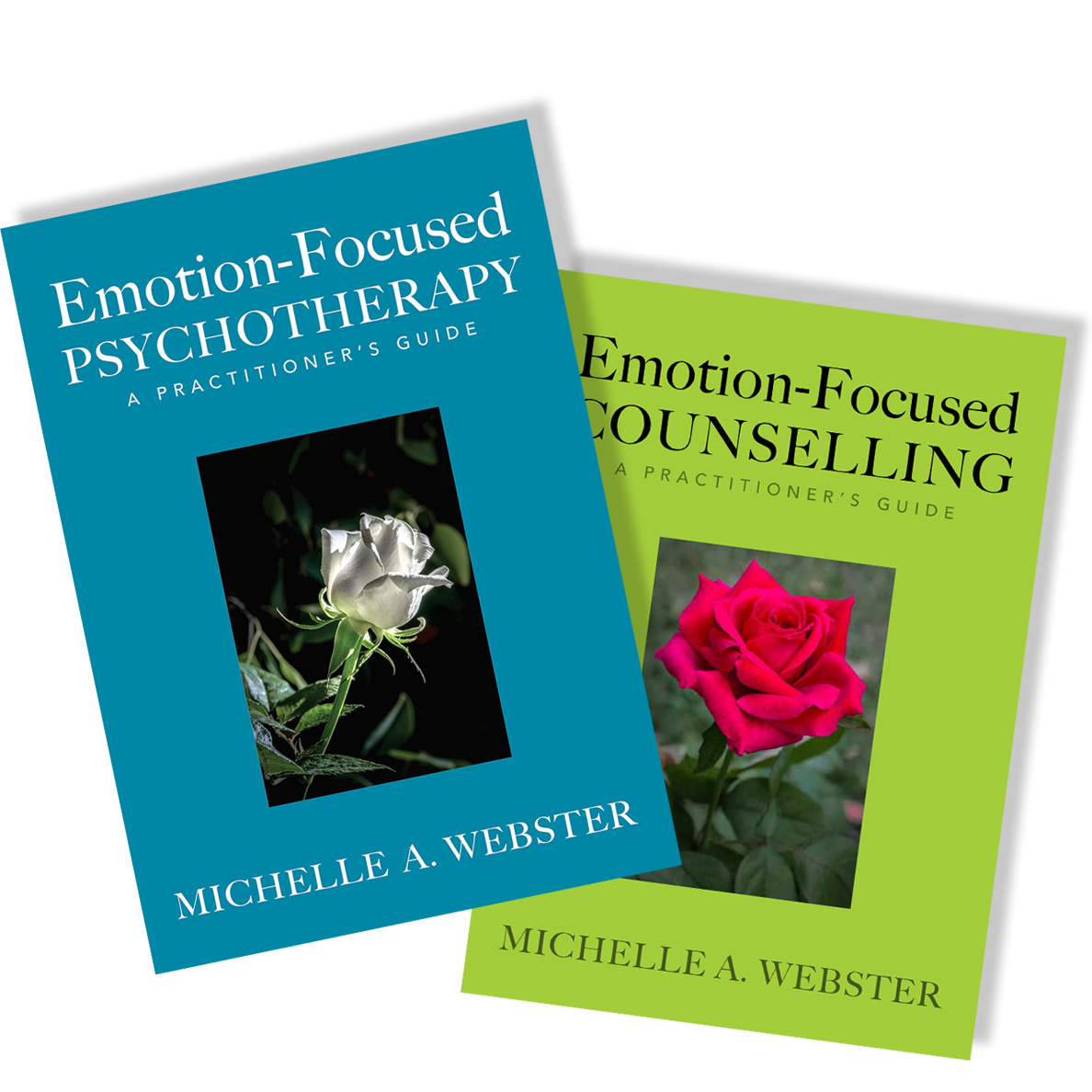 Emotion-Focused Psychotherapy - Paper Edition
Physical Paper Edition
JUST RELEASED, this is a new 2019 publication by Dr Michelle Webster, 328 pages in length. Now available in hard copy or as a digital PDF.
To purchase this book on its own, select the first option in the 'Book Volume' menu below.

To purchase this book AND 'Emotion-Focused Counselling' at a reduced price of $140 for both books, select the '2 Books' option in the 'Book Volume' menu.

Purchases made from within Australia incur an additional 10% GST, on top of the cost noted above. The GST component is added and declared during the checkout process and is noted on all invoices. Currently purchases made from outside of Australia do not attract additional taxes.

Postage options differ from country to country and will be made available during the checkout process.
The button below allows you to purchase the physical hard copy edition of this book. If you'd prefer to buy a digital PDF edition instead, click here: Emotion-Focused Counselling - Digital PDF Edition. The digital copy is for reading on digital screens only, digital downloads cannot be printed.
About the Book
What happens when you see the effects of childhood maltreatment – when you have been trained in short-term work and you need another way to work with clients? This is the dilemma facing many practitioners. The Emotion-Focused approach has now been developed into a long-term psychotherapy. It is a humanistically and psychodynamically based relational psychotherapy, a treatment that understands the importance of emotions and processing emotional experience as well as the re-experiencing and regressions that are required for healing. Healing the inner child is a human endeavour and one that requires understanding, patience, respect, care and love. At the heart of this psychotherapy is the therapeutic relationship with both its real and symbolic aspects interwoven to create a safe space for clients to heal and recover their authentic self. This practitioner's guide to Emotion-Focused psychotherapy provides the theory and practice behind this endeavour.
In her second book on her approach to Emotion-Focused work, Michelle Webster provides us with an in-depth, sensitive view of working with people in longer-term therapy. The focus is working on the impact that past events can have on current emotional difficulties. A highly valuable resource for all therapists working in more emotion-focused ways in long-term therapy. – Leslie S. Greenberg, PhD, Distinguished Research Professor Emeritus, Dept. of Psychology, York University, Toronto, Canada.
Rich in detail and practical in approach, Michelle Webster's new book is a highly readable, well-crafted guide, featuring theoretical explanations and protocols, interspersed with specific clinical examples. This volume, along with its companion, Emotion-Focused Counselling, are required reading for practitioners with a passion for understanding and working with feelings and emotions. – Marie-Thérèse Proctor, PhD, Head, Graduate School of Counselling, Excelsia College, Australia. Senior Research Fellow, Lumen Research Institute, USA & Australia.
About the Author
Dr Michelle A. Webster is the director of the Annandale Institute where she works as a clinical psychologist. She is also involved in mentoring, training and research. In 1988, Michelle established the Counselling Training Centre (NSW) and then the Institute for Emotionally Focused Therapy, the world's first higher-education provider of postgraduate programs in Emotion-Focused work. She developed the practitioner-based programs and was the principal trainer from 1988–2018.
Based on her extensive experience as a practitioner, Michelle has written and had published numerous articles on aspects of the Emotion-Focused approach. She has also revised and developed some of the relevant theory and treatment protocols. Her publications include Emotion-Focused Counselling: A practitioner's guide (2017) and Physical Holding in Psychotherapy (2005).
Free Download
Click here to read a free extract of Chapter 01 of this book.
Purchase In Store
If you'd like to browse through a physical copy of Emotion-Focused Pyschotherapy and/or purchase from a 'bricks-and-mortar' store, this book will soon be available at various Gleebooks outlets throughout Sydney.
Book Launch
In June 2019, we held a launch event for this book. Click here if you'd like to see photos of our launch event.